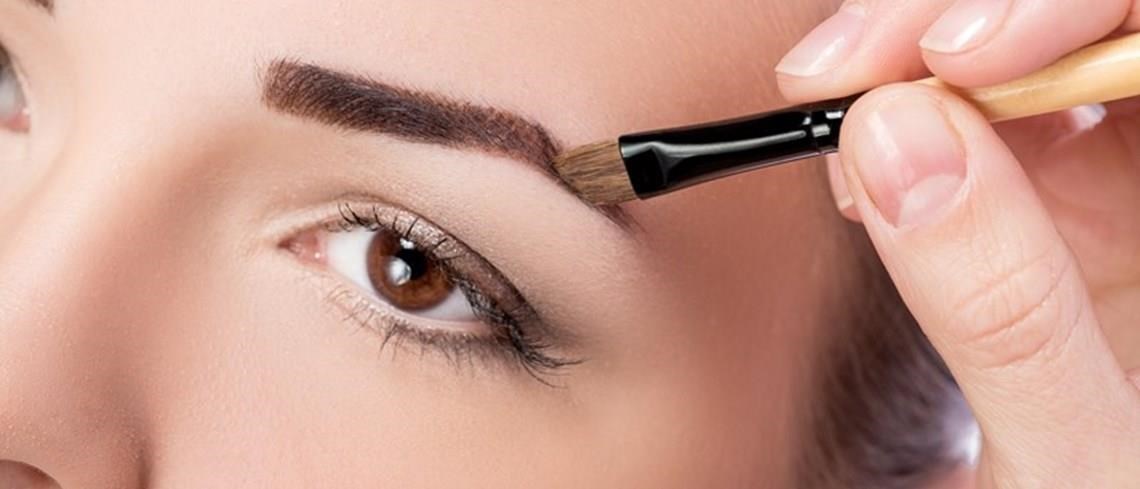 Eyebrows should never be underestimated - as a very significant facial feature, your eyebrows have the power to change the appearance of your face and the way you look. They frame the face whilst making a powerful, bold statement and accentuate your eyes. Follow our guide to get the natural defined brow you've been looking for and a style that suits you.
Finding Your Perfect Shape
To get started, you can work out where your brows should begin by holding a pencil up against the side of your nose and marking the point where they should start. Line the pencil up from the same point on your nose to the end of your eye to see where your brows should end and for the arch; that should peak where the pencil from your nose, passes across the edge of your pupil.1
The perfect shaped brow to suit you will depend on the shape and dimensions of your face. A flatter brow will give the illusion of a shorter face, where as highly arched, angular brows work well to add definition and define bone structure.2
Removing Unwanted Hairs
There are many ways to remove unwanted hairs to create the desired brow shape. Waxing is a very common practice; as is threading but these techniques can be tricky to master, can be expensive and sometimes are better left to the professionals. If you are looking for an easy, at home solution why not try the new Veet Sensitive Precision™ Beauty Styler.
With a precision head especially designed for brows, the electric trimmer allows you to accurately trim and shape any unwanted hair and have the desired defined eyebrows, all from the comfort of your own home. You won't be left sore as there's no fear of cutting yourself because the blades don't come into contact with your skin. There is even a length comb which you can clip onto the device to ensure that you trim all the hairs to the same length. It's very simple and easy to use.
Remember to stand back often to get a proper perspective of how your whole face looks while you are removing hair. After trimming, finish by brushing your brows upwards.
Filling in Your Brows
Now that you're happy with the shape, how about the depth? For sparse brows, you could think about using make-up to fill them in. Eyebrow pencils or powders are great for filling in any gaps between the hairs. Usually, the arch and the tail of the brow will be most defined and the darkest so these are great parts to start on. The inner part, towards the center of your face should look more soft and natural.
When using a pencil, pick one of a similar colour to your natural hair and using short strokes, lightly fill in any empty areas. Blend this in so that the colour isn't too intense. If you wanted to use powder instead; you could also an angled brush to apply the powder in the direction of hair growth for a sharp, precise line. Then, use a spoolie brush (a clean mascara wand) to disperse the colour evenly across your brow hairs afterwards. This will give you a more natural look. You can continue to add powder and brush it out until you are happy with your look. When you're ready, set them in place with a brow gel.
Don't worry if your brows aren't completely identical by the end of it and don't try to make them - remember eyebrows are sisters, not twins so they can still look beautiful together even if they're not exactly the same.
---
[1] http://www.abeautifulmess.com/2014/08/how-to-fill-in-your-eyebrows-like-a-pro.html