Hair removal cream for men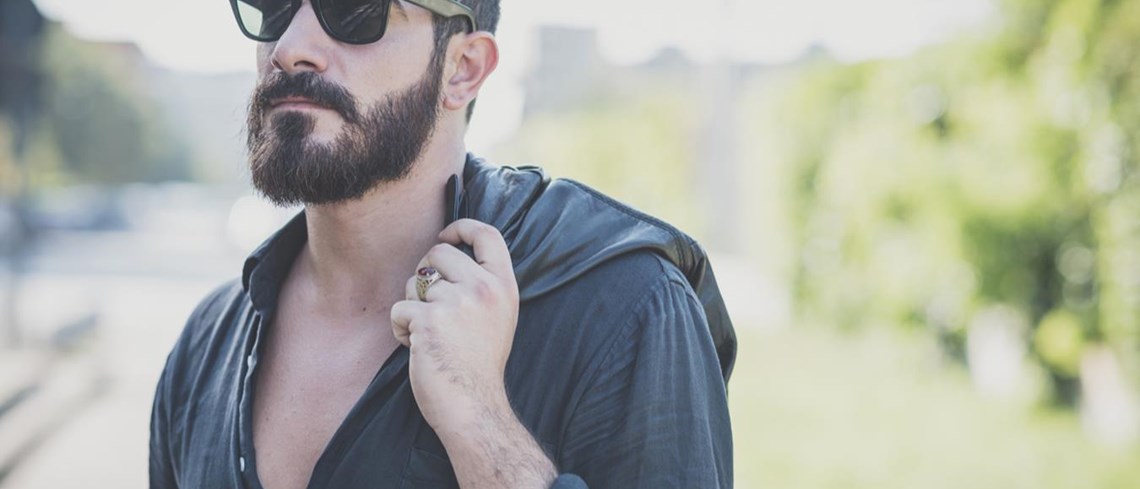 Even mentioning 'hair removal' in passing can be somewhat taboo for men. Aside from shaving their face, some men don't really think too much about their hair-removal habits. But this isn't the case for everyone. In fact, there are plenty of men who prefer a totally smooth finish. But hair isn't the same on every part of your body, so depending on the area you want to groom, there are a number of different methods to try. Let's dive into a few different hairy areas and hair-removal options to find out which ones might work best for you.
Chest Hair Removal
Waxing your chest might be the first thing you think of, but this can be a bit of a painful procedure. However, it does offer long-lasting smoothness.
A great short-term solution is a depilatory cream. You get to completely avoid the painful sting of waxing while still getting smooth results, so you can test out your new look. The creams work by dissolving the hair just at the skin's surface. It works in as little as three minutes.
Underarm Hair
There are plenty of reasons why you might want to keep your pits in check: for a more aesthetically pleasing look, to reduce the potential smell, or just to minimise the fuss. But as a sensitive area you need to think carefully about how you want to get rid of any underarm hair.
Underarm Hair Removal
So how should you go about removing it? Scissors and razors are an option, but they're a little bit tricky to manoeuvre into place and can result in painful nicks and scrapes.
Depilatory creams do the job quickly and easily. Best of all, they'll leave your armpits smooth without the risk of razor cuts.
Back Hair Removal
Plucking your shoulders is an easy solution, but most parts of your back are hard to reach. The good news is that depilatory creams are perfect for your back hair. Just remember to enlist a helping hand for those awkward-to-reach places!
Pubic Hair
It's no surprise that a common search on Google is: what's the best way to remove pubic hair for males? After all, it's not exactly something we like talking about with friends.
Like every other part of your body, the amount of hair you want depends on personal preference, and there's no end to the discussion of what suits best down below! But if you do want to take care of some of that hair…
Pubic Hair Removal
While certain areas are easier to shave than others (such as the top of your pubic area) we recommend an electric trimmer with a safety guard to get a precision cut – no matter what length you want.
Pros and Cons of Different Hair Removal Options
It's time to remove that unwanted hair – but how should you do it? Each solution has its own pros and cons:
Shave: You've probably already got a razor or two at home, so it's quick, easy and cheap to just shave your body hair. However, shaving can lead to painful issues like razor burn and ingrown hairs – which is bad news if it's in a sensitive area! It also doesn't keep the hair away for more than a couple of days.
Wax: Waxing keeps the hair away for much longer than shaving. It can be painful though – especially in sensitive areas – and even more so when your hair is coarse and dense.
Laser: Laser emits a wavelength of light to the hair follicle stem cells which damages these cells (1a) – but it's actually not quite as painful as you might expect. The problem is that it's an expensive treatment, and it doesn't always work on fair hair colour! (1b) Having to go back for multiple sessions, this could also end up really eating into your savings.
Depilatory creams: Topical creams like

 

Veet For Men Hair Removal Gel Cream

 

are painless and easy to apply. Always do a patch test 24 hours before use.
Veet Hair Removal Cream for Men
Veet For Men Hair Removal Gel Cream is designed to target hair on the back, chest, arms, legs and underarms. It delivers quick results and silky-smooth skin in as little as three minutes. Just be sure not to leave the cream on for more than six minutes, as this could aggravate your skin. Also, be careful not to apply it to any part of your body other than what's listed on the instructions.
When it comes to male hair removal, there are more options out there than ever before. So if you feel like rejuvenating your grooming routine, why not try something different for a smooth, irresistible finish?