How to Use Cold Wax for Waxing at Home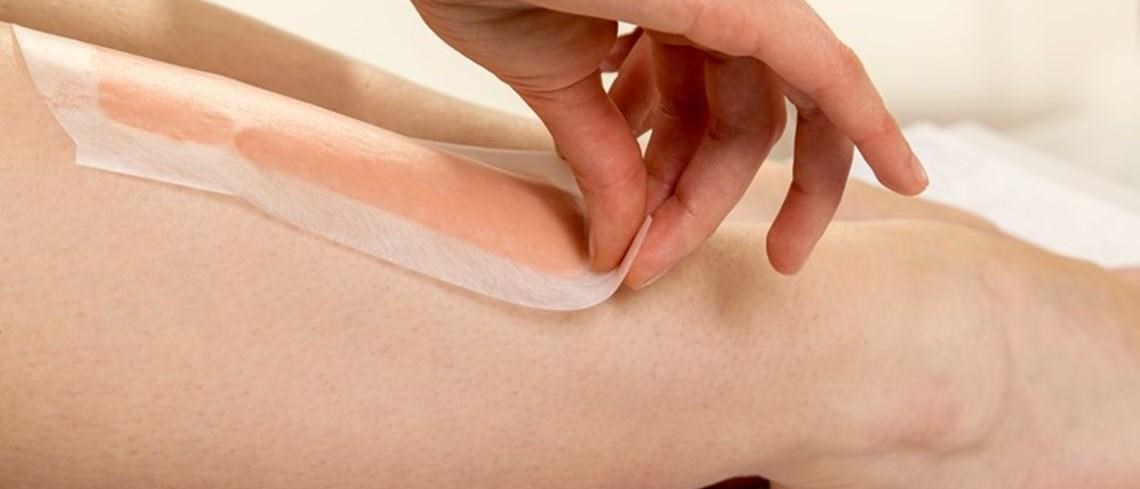 Using cold wax strips is one of the most convenient methods when you're looking to do hair removal yourself. Learn the benefits of using cold wax and just how easy it is to use.
How to use cold wax strips
Cold wax comes as pre-measured strips of wax that are ready to use straight out of the box. After ensuring your skin is clean and dry, there are just four basic steps to follow:
Carefully peel the strips apart.
Press the strip on to your skin in the direction of hair growth. Rub the strip a few times in the same direction to make sure the wax is sticking well.
Hold your skin taut, then in one swift motion, quickly pull the strip back against the direction of hair growth. Repeat until you've removed all the hair you wanted to.
TIP: you can reuse the same strip until it loses its stickiness.
Clean away any excess wax and sticky residue with baby oil, or a wax-removing wipe if they're provided with the pack.
And that's it, you're done! You can read more of our best tips for at-home waxing here.
Benefits of cold wax
Cold wax application is so easy! Whether it's your first time waxing at home or you want a convenient hair removal option while travelling, help take the worry out of waxing with a cold wax product like Veet's Easy-Gel Wax Strips:
No heat source required – do it anywhere!
Super quick application – ready to use in seconds
Minimal mess – simply dispose of the strips once you're done
Effective on hair as short as 1.5mm
Easy to use, even if you're inexperienced
Long-lasting smoothness
Want to know more about what sets cold wax apart? Check out our comparison of hot wax vs cold wax here.
Cold waxing for sensitive skin
The Veet Cold Wax Strip range includes Wax Strips which are suitable for the more sensitive areas like your bikini line, underarms, or even if you just simply have sensitive skin. They come in Underarm and Bikini variants, with strip shapes specifically designed to fit the smaller contours of these intimate areas. Before using, remember to always read the pack precautions and to follow the instructions when doing a patch test.
Cold wax strips are the fastest way to get all the benefits of at-home waxing. So that you always have a quick and easy hair removal option at the ready, make sure to add Veet Easy-Gel Cold Wax Strips to your at-home beauty arsenal.
RB-M-13543